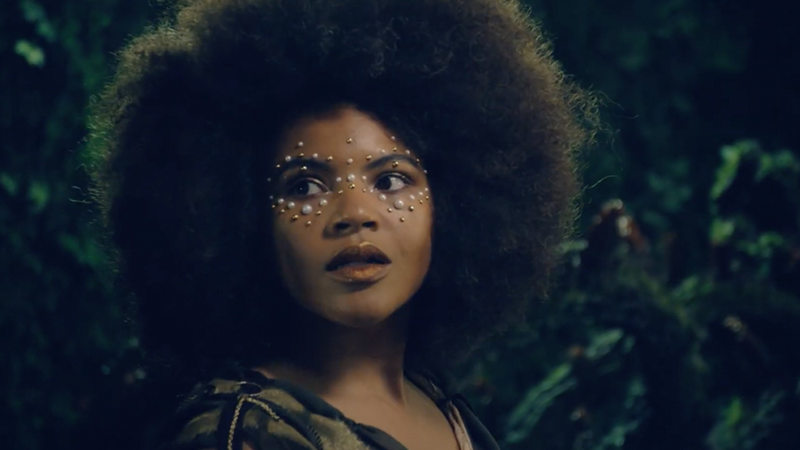 Once Upon a Time the world remembered the magic, power, and purpose of black women. In a mere 12-minute short film, Thistles And Thorns brings that wonderment of African Diaspora to the screen for our enjoyment and upliftment.
Directed by Kalie Acheson, written by David Vieux and Yazmin Monet Watkins, the short fairytale follows the adventures of a young woman named Assata (played by Watkins). Crowned with a luscious natural Afro and armed with the love of her people, Assata must cross rugged terrains, and navigate through foreign landscapes while encountering a series of characters, some that help, and others that try to harm. She bravely moves through her quest to bring magic back to the Garden of Sisterhood.
Just shy of 12 minutes long, the short film still manages deep impact. The story appears as allegory for everyday black womanhood, the constant assault on our identity, the berating words from naysayers; the encouragement from our family and mighty ancestors, and our duty to return to them with something worthy of sharing for our legacy. It's a story that's empowering for not only young girls, but for women, boys, and men, too. All can benefit from remembering the inherent beauty and truth of black womanhood. Watch this one with the whole family:
In 2018, the Thistles And Thorns was screened at the LA Women Rising event at the SoHo House and received the Award of Merit and Best Short Film at the One-Reeler Short Film Competition.