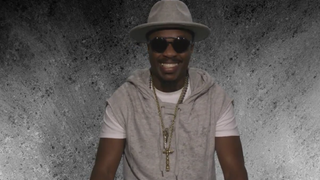 The music gods have shone down upon us, and we've been gifted with another studio album from soul singer Anthony Hamilton. Hamilton's last formal studio album was 2011's Back to Love.
Now we have Hamilton's fifth album, What I'm Feelin', which was released March 25, and it was well worth the wait.
Not only is this album everything you love about Hamilton, but it also gives us insight into his deepest feelings. Hamilton told The Root: "I've grown. I've lost and I've gained. I think it's about experiencing those things and not letting them hinder you in moving on. And there's no better way to do it than to write a song about it." So he did, and thus, we've been blessed.
Hamilton stopped by The Root's office to chat about the new album and whether or not a gospel album is coming, and he even surprised us with a very Anthony Hamilton rendition of Rihanna's new hit, "Work." Check out the video!
For more of black Twitter, check out The Chatterati on The Root and follow The Chatterati on Twitter.