It seems that Adele is not this ballad-singing, refined, goody-two-shoes Brit that her accent or music catalog might have you think she is.
The "Hello" singer recited the verse during a segment of The Late Late Show With James Corden Wednesday. Corden rode around with Adele in a car (as Corden typically does with his celebrity guests), chatting and singing songs. Adele started off by singing a few of her own songs and a Spice Girls hit and then launched into Minaj's 'Monster' verse.
It's the memorable verse that cemented Minaj's place alongside other hip-hop heavy hitters, and proved that she could go toe to toe with the Jay Zs and Rick Rosses of the male-dominated rap world. The verse had Minaj coming in and out of her signature character voices, and Adele knew every word.
Minaj was over the moon and posted an Instagram post approving of the rendition: "Pull thru, QUEEN!!!!! #Adele #Monster" Minaj wrote. 
Adele's enactments of what Minaj was rapping about made it golden.
For more of black Twitter, check out The Chatterati on The Root and follow The Chatterati on Twitter.
G/O Media may get a commission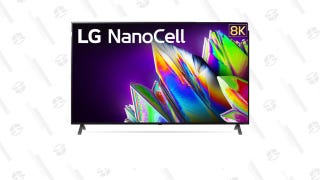 LG 75-Inch 8K TV
Diana Ozemebhoya Eromosele is a staff writer at The Root and the founder and executive producer of Lectures to Beats, a Web series that features video interviews with scarily insightful people. Follow Lectures to Beats on Facebook and Twitter.
Like The Root on Facebook. Follow us on Twitter.