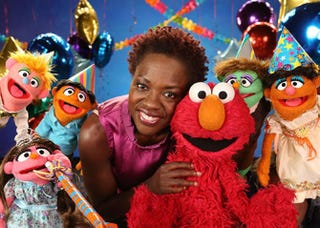 Viola Davis took a break from her new hit TV show, How to Get Away With Murder, and stopped by Sesame Street to teach Elmo a little bit of Spanish.
While playing "What does it mean?" Davis not only taught Elmo the meaning of the word "fiesta" but also showed off some smooth dance moves. Not one to ever turn down a party, Elmo chimes right in with his own moves.
Turn down for what, Sesame Street!