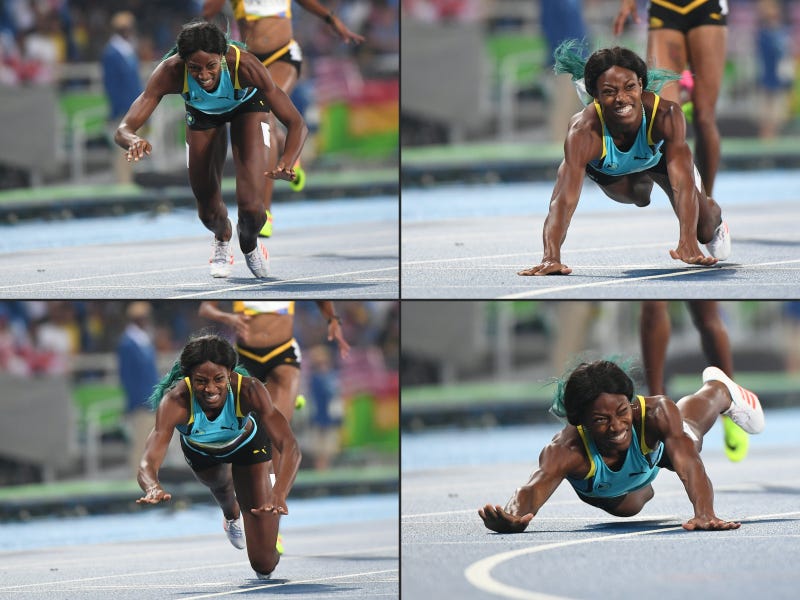 Shaunae Miller is the darling of the Bahamas when it comes to track and field. And during Monday night's women's 400-meter race at the Rio de Janeiro Olympics, she proved nothing would stop her from winning a gold medal. In the close race, Miller dove to the finish. Literally. And it pissed off a lot of people who didn't think diving was allowed in running.
Miller ended up with the gold medal because of her dive, and U.S. runner Allyson Felix earned a silver medal because of Miller's theatrics.
Of course, Twitter had its fingers ready and quickly roasted Miller:
And for the record, the dive was totally legal.