Tracy Morgan's accident involving a truck hitting his limo last year not only changed his life forever but also took the life of fellow comic James McNair. In an interview with Barbara Walters, Morgan admitted that he doesn't have a memory of the accident.
"I don't remember any of it. And my doctor said, 'You don't want to remember any of it,'" Morgan told Walters.
Morgan, who was named one of Walters' "10 Most Fascinating People of 2015," was in a coma for eight days and blind for a week when he came out of the coma. Morgan also suffered broken bones and brain injuries.
Morgan said he didn't believe it when his doctors told him he didn't have permanent brain damage.
"When you take a bump like that on the head, I don't think everything's going to be there 100 percent," he said. 
G/O Media may get a commission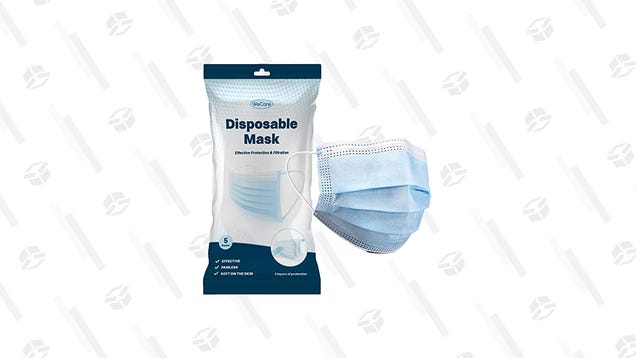 WeCare Disposable Masks With Elastic Earloops- 5 Pack
As Morgan gets back to his life, he has celebrated two milestones: his wedding and returning to Saturday Night Live. Next year Morgan will star as Redd Foxx in the Richard Pryor biopic.