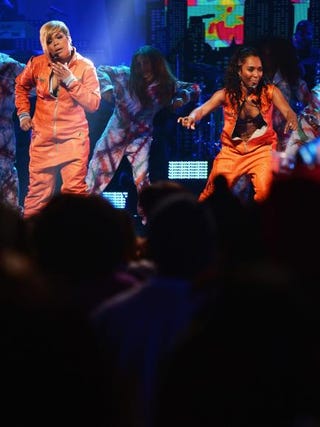 Earlier this week, TLC launched a Kickstarter campaign to fund their fifth and final studio album. With a mere $150,000 as their goal, it didn't take long for the campaign to become successfully funded. But one pop star did lend a helping hand.
Katy Perry's $5,000 donation sent TLC past their initial goal, and so far the Kickstarter has raised close to $200,000. TLC's T-Boz took to Twitter to thank the "Roar" singer for her contribution.
Because of Perry's donation, she can now choose her incentive from the Kickstarter campaign. Her choices include a TLC onesie, a slumber party with Chilli in Atlanta or a slumber party with T-Boz in Los Angeles.