(The Root) — Since its inception, NPR's CodeSwitch blog has facilitated some very engrossing, enlightening discussions about race on Twitter. A recent conversation, inspired by a post on AskReddit, earned a bevy of responses.
CodeSwitch asked its Twitter followers, "What's the most ridiculous question you've been asked (about race)?" Using the hashtag #TheyAsked, hundreds of tweets were fired off during the discussion. Eighty-six of the responses were collected via Storify, and 10 of the craziest ones appear below. Scroll through the rest of the Storify here, and see if you can spot answers from your friendly neighborhood writers from The Root!
G/O Media may get a commission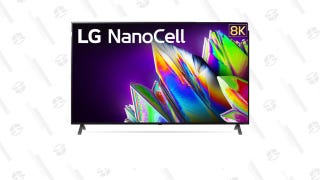 LG 75-Inch 8K TV
Read more at CodeSwitch.
Tracy Clayton is a writer, humorist and blogger from Louisville, Ky.