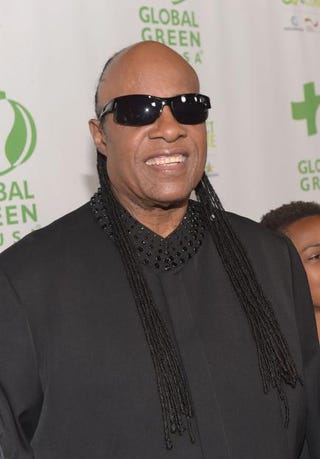 As thousands flocked to the New Orleans Jazz and Heritage Festival over the weekend, the weather, unfortunately, did not cooperate. But that didn't stop Stevie Wonder from giving the crowd something magical to leave with.
As the singer was informing the crowd that the show would not go on, with a bullhorn in hand, he performed a few seconds of Prince's "Purple Rain." It was quite apropos, since they were in the middle of a downpour and his set was going to be a tribute to Prince.
Although the weekend's festivities were completely rained out, some lucky people were actually able to see Wonder perform at random spots around New Orleans.