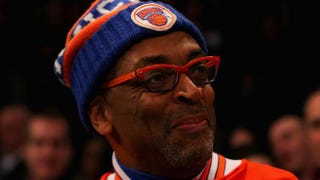 One can only assume, with the title Chiraq (Chicago + Iraq = Chiraq), that Spike Lee's upcoming Amazon.com-released film will delve into Chicago. Chicago was nicknamed Chiraq because of the murders and gun violence that occur in the city.
Although Lee has not released a plot, The Wrap reported that he's eyeing Chicago natives Kanye West and Common to star in the movie, as well as Jeremy Piven and Samuel L. Jackson.
But who knows? Even though the movie is named Chiraq, Lee could be fooling us all and not even planning to focus on Chicago. Especially after Da Sweet Blood of Jesus, which had nothing to do with Jesus and deviated from your typical "vampire" movie.