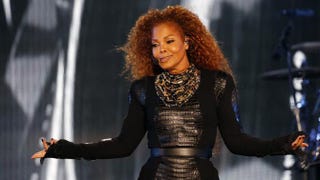 A source confirms to Entertainment Tonight that Janet Jackson, just a few days shy of her 50th birthday, is pregnant with her first child.
Well, it looks as if the process is well underway. Jackson has not confirmed the pregnancy yet, so we'll see just how accurate this "source" is.
"I thought it was important that you be the first to know. My husband and I are planning our family, so I'm going to have to delay the tour," Jackson tweeted April 6.