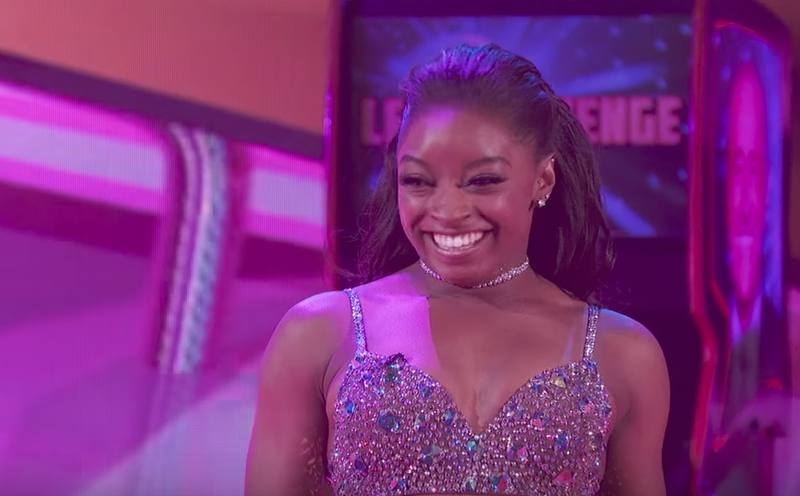 There continues to be no justice in the world, even on TV, as Simone Biles, the world's best gymnast and #BlackGirlMagic extraordinaire, was voted off Dancing With the Stars preceding the show's finals despite snagging perfect scores because, duh, she's Simone Biles.

I have a flair for the dramatic this morning; you'll have to forgive me.
Nonetheless, on Monday night's show, the four remaining dancers—Biles, Fifth Harmony's Normani Kordei, NFL running back Rashad Jennings and two-time World Series champ David Ross—all were competing to go to the finals next week.
The stars worked with a DWTS judge for the first round, performing a dance of the judge's choice, while for the second round, they performed an entirely new routine.
Miss Simone did a jive to "Faith" by Stevie Wonder featuring Ariana Grande, and then did a rumba to Demi Lovato's "Skyscraper," completely shutting down the house with her stunning performances, getting two perfect scores.

But apparently, even the best wasn't good enough. She was voted off in a shocking upset at the end of the show.
Despite the blow, Biles remained as gracious as ever, hugging her fellow competitors and thanking everyone.
Twitter, though, didn't pull any punches about the farce that had just taken place.
Sometimes it's really just too much. At any rate, DWTS returns next Monday for its season finale. ... I'm sure everyone's going to end up switching on their TV begrudgingly, if only to rant about who wins the competition after the elimination of Simone Biles.