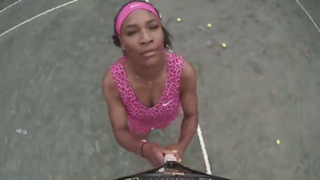 Is there anything Serena Williams can't do, whether being ranked No. 1 in the world or looking effortlessly stunning on the cover of Vogue? Now Williams is showing off her dance moves in her version of Beyoncé's "7/11" video. Williams and Vogue teamed up for the video as part of the cover story, and it's pretty clear that athleticism and dancing go hand in hand.
Check out the video below:
Read more about Williams' Vogue cover story here.