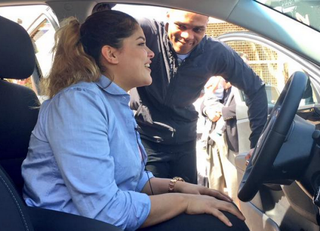 Russell Westbrook is a stand-up kind of guy. The Oklahoma City Thunder point guard won a car back in February as the MVP of the NBA's All-Star Game but decided to pay it forward.
Westbrook donated the car to Kerstin Gonzales, 19, a single mother of two boys from Oklahoma City. When Westbrook gave her the keys to her brand-new Kia Sorrento, the tears started flowing.
https://twitter.com/okcthunder/status/585200081206284289
In addition to the gift of the car, Westbrook will cover the first year's insurance.
It's always good to see athletes doing good things.
https://twitter.com/okcthunder/status/585199838519631872