A mural for recently deceased rap pioneer Prodigy of Mobb Deep was defaced less than 24 hours after it went up in New York City's Queens borough. Someone appeared to have thrown white paint over the two-story mural of the rapper, born Albert Johnson, who died June 20 in Las Vegas of complications from sickle cell anemia.
Rapper Cormega, from the neighboring borough of Brooklyn, who collaborated with Mobb Deep, shared a photo of the defaced mural on Instagram Saturday, saying, "This is some sucker shit."
Word, Cormega.
The New York Daily News reports that the mural was painted on the side of the nonprofit Urban Upbound's building, across from Queensbridge Houses, the project where Prodigy grew up.
G/O Media may get a commission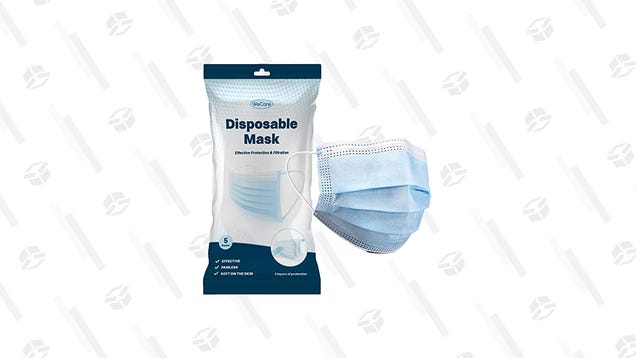 WeCare Disposable Masks With Elastic Earloops- 5 Pack
A crew immediately began refurbishing the work of art, which had been made by artists Jeff Henriquez and Eli "Eli Los" Lazare, who spent five days creating the piece.
Lazare said that the artists created the mural as a place for Prodigy's friends and family to "see you and reminisce of the great memories they lived through you and by your side along your journey here on Earth."
Although Prodigy had beef with lots of folks over the years (including his partner in Mobb Deep, Havoc), I have four words here: Have some fucking respect.