Nicki Minaj's new video for "Only" came under fire this week after many people said the imagery used in the video resembled Nazi propaganda. On Tuesday the hip-hop star tweeted an apology to her fans and haters.
"I didn't come up w/the concept, but I'm very sorry and take full responsibility if it has offended anyone. I'd never condone Nazism in my art," Minaj stated.
Unlike Minaj, Jeff Osborne, the video's director, isn't apologizing for anything because his video was meant to reflect Nazi imagery.
"I'm not apologizing for my work, nor will I dodge the immediate question," he wrote in a MySpace post. "The flags, armbands, and gas mask (and perhaps my use of symmetry?) are all representative of Nazism."
Osborne added, "If my work is misinterpreted because it's not a sappy tearjerker, sorry I'm not sorry." Osborne went on to say that the imagery used in his video is a part of history, and pop culture and social media are ways to remind people of that history.
G/O Media may get a commission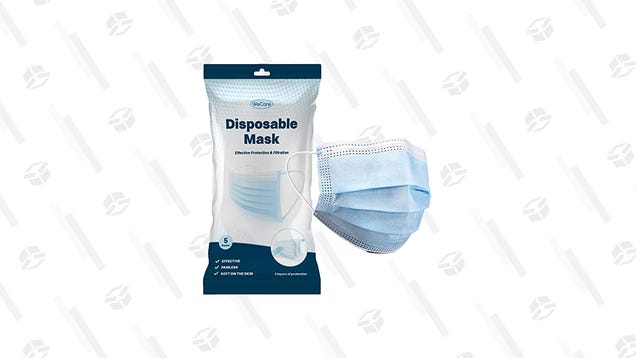 WeCare Disposable Masks With Elastic Earloops- 5 Pack
Well, that's definitely different from Minaj's tweet that stated the idea came from a cartoon:
https://twitter.com/NICKIMINAJ/status/532151721921748992