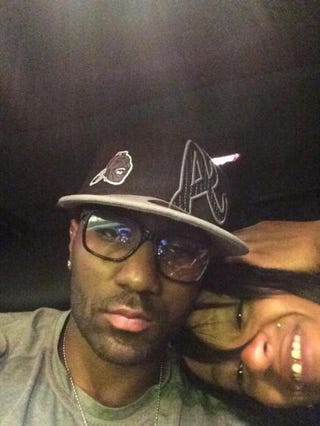 Earlier this week, Bobby Brown celebrated Bobbi Kristina's 22nd birthday at an Atlanta hospital. For over a month and a half, Bobbi Kristina has been in a medically induced coma after being found unconscious in a bathtub by Nick Gordon and a friend.
Brown stated from the beginning that Gordon and his daughter were not officially married, and also made it clear that he didn't want Gordon around Bobbi Kristina.
Gordon, who has gone so far as to plead via Twitter to see Bobbi Kristina, is reportedly in talks to sit down with Dr. Phil. According to TMZ, Gordon has been in talks with Dr. Phil and will formalize the interview within the next few days.
Since news broke about the interview, Gordon has not gone on Twitter to deny anything, but he has made startling posts about hurting himself, as well as about missing Bobbi Kristina on her birthday.
https://twitter.com/nickdgordon/status/572916298381975553https://twitter.com/nickdgordon/status/573120186208931840
If Gordon is serious about making things right with Brown and his family, especially since an investigation is ongoing, he may want to think twice about appearing on anyone's talk show.