As boxing fans around the world prepare for Saturday's fight between Floyd Mayweather and Manny Pacquiao, it's an understatement to say that the fight is going to be monumental. Of course, everyone has his or her opinions about each boxer, but there's one person who didn't bite his tongue when asked about Mayweather.
Former heavyweight champion Mike Tyson weighed in on Mayweather and his assertion that he's greater than Muhammad Ali. In an interview with the Undisputed Champion Network, Tyson had some interesting words about Mayweather's "greatest" comparison.
"What do you think about Floyd talking about Ali?" the reporter asked.
"He … he's very delusional. If he was anywhere near that realm of greater than Ali, he'd be able to take his kids to school by himself," Tyson bluntly stated.
I think Tyson just called Mayweather a punk who surrounds himself with bodyguards.
"Greatness is not guarding yourself from the people; greatness is being accepted by the people," Tyson continued.
G/O Media may get a commission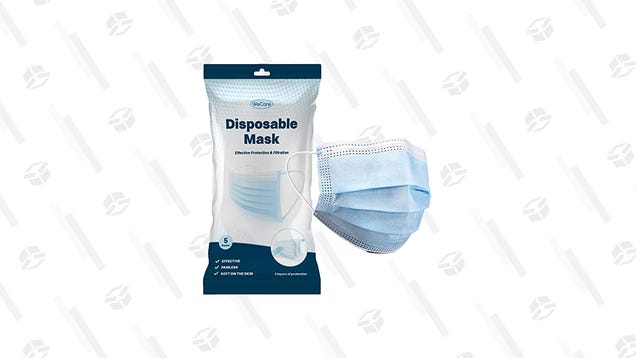 WeCare Disposable Masks With Elastic Earloops- 5 Pack
Then Tyson went in for the knockout.
"He's a little scared man. He's a very small scared man," Tyson stated.
And there you have it. Tyson said it and that settles it.