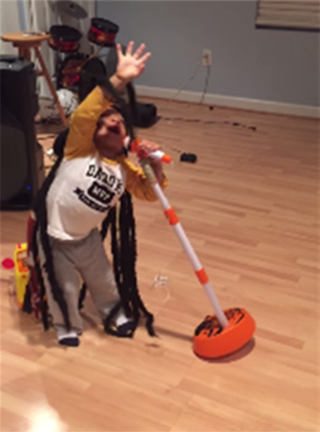 At 2 years old, the only music I knew was nursery rhymes like the "Itsy Bitsy Spider," but 2-year-old Myles Kingston probably has no time for those songs because he's jamming to Bob Marley.
"Our family is from Haiti and Jamaica, so we have always played Bob Marley in our household," Suze Sadler, Myles mother, told the Huffington Post. Sadler said her son started singing Marley around his first birthday, and even did Marley's moves.
"Every time he sang a Bob song, he did it with so much passion and soul," Sadler said.
So far there are about 20 videos of Myles on YouTube, and his fan base seems to be growing this week since his video went viral.
Look at your day, and now look at Myles' videos. Hopefully he's just made yours a little better.