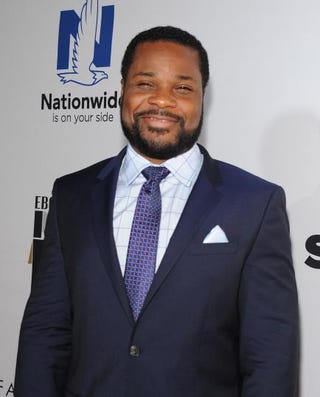 Slowly but surely, those who used to work with Bill Cosby have been speaking out about those allegations of sexual assault and abuse. One of the first people to speak about them was Raven-Symoné after a fake news article stated Cosby raped her, and she came out to refute the information.
"I was NOT taking [sic] advantage of by Mr. Cosby when I was on the Cosby Show! I was practically a baby on that show and this is truly a disgusting rumor that I want no part of! Everyone on that show treated me with nothing but kindness. Now keep me out of this!" her Instagram post stated.
Keshia Knight Pulliam, who played Rudy Huxtable on The Cosby Show, was the next cast member to speak about the allegations. During her last appearance on The Apprentice, Pulliam was scolded because she would not call Cosby for help. During her post-firing interviews, Pulliam gave her thoughts on the Cosby situation.
"The fact that he's been such an example, you can't take away from the great that he has done," Pulliam explained. "You know, the amount … the millions and millions of dollars that he has given back to colleges and education, and just what he did with The Cosby Show and how groundbreaking that was.
"Ultimately, they're just that, allegations," she said. "You know, it's very much been played out in the court of public opinion. But we're still in America, where ultimately you're innocent until proven guilty. I wasn't there. That's just not the man I know. So I can't speak to it."
Shortly after Pulliam spoke out, Phylicia Rashad, her TV mother, caught a ton of heat when her words were allegedly misconstrued. Rashad stated she was misquoted and never said, "Forget these women" to a Hollywood website when asked about her former TV husband.
"I am a woman. I would never say such a thing. I would never think such a thing," she said. "My message is, what happens to a nation in which people knowingly and willfully disavow the tenets that describe the nation? … This is not about the women. This is about something else. This is about the obliteration of a legacy."
Up next on the "I worked with Cosby and I love him so" tour, everyone's favorite son, Theo Huxtable, aka Malcolm-Jamal Warner, shared a few words about the Cos during an interview with Billboard. Warner, who is up for his first Grammy for his spoken-word album, seemed to try to stay as impartial as possible, while still bigging up the man who gave him his first break.
"He's one of my mentors, and he's been very influential and played a big role in my life as a friend and mentor," Warner told Billboard. "Just as it's painful to hear any woman talk about sexual assault. Whether true or not, it's just as painful to watch my friend and mentor go through this.
"I can't really speak on any of the allegations because obviously, I was not there," he continued. "The Bill Cosby I know has been great to me and great for a lot of people. What he's done for comedy and television has been legendary and history-making. What he's done for the black community and education has been invaluable. That's the Bill Cosby I know. I can't speak on the other stuff."
So that's a TV wife, daughter, granddaughter and son. That leaves us with Lisa Bonet, Tempestt Bledsoe and Sabrina LeBeauf. And to clarify, just because a person you know was kind and loving to you doesn't mean he or she can't also be low-down and dirty.