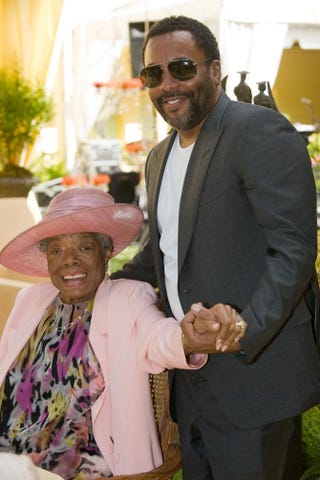 The legacy Maya Angelou left when she died earlier this year is immeasurable. Not only did she leave behind abundant and award-winning poetry, but she also left the world with the gift of music.
Before her untimely passing, Angelou recorded vocals for her new album, Caged Bird Songs. The album, which was produced by Shawn Rivera and Roccstarr, is slated to be released next month, but a few tracks are available for early listening.
"This project is important," Angelou stated before her death. "It's woven into the tapestry of our lives, and we're being serious and giving and kind about it. So obviously, it's going somewhere. And we have to release it to go there."
In an interview with Pop Matters, Colin A. Johnson, Angelou's grandson, spoke about the album: "The music on the album really is a journey. It touches on numerous different topics that Grandma lived around—the playful, the fun, the love, the passion."
This isn't Angelou's first album, though. In 1957 the poet laureate released the LP Miss Calypso, and in 1996 she was also featured on Ashford & Simpson's Been Found. Angelou also has three Grammy Awards for her spoken-word releases.
Caged Bird Songs will be released Nov. 4 and is available for preorder here.