Last week, a huge security breach occurred at Sony. Not only were unreleased movies pirated, but security documents were released. Everything from human resources-related materials showing Sony executives' salaries to, now, leaked emails are floating around the Internet.
The most recent email leak has to do with funnyman Kevin Hart and a $3 million salary for a movie. The emails between Sony executives Amy Pascal, Michael Lynton and Clint Culpepper show that Hart wasn't one of their faves. And that's putting it lightly.
The issue centered around Hart not willing to compromise on his salary and tweet about Think Like a Man Too unless he got paid more than that $3 million. Culpepper called Hart a "whore," saying he was being greedy.
According to Gawker, Culpepper also added this little caveat to his email:
It's not as if we paid him 3M and 4M respectively for his last 2 films thinking he might be nominated. We paid for his ability to open a film which included his social media savvy. I feel like this is something that should be negotiated going into the film as opposed to after the fact. It feels tantamount to buying a car and then upon picking it up being told that the engine will cost extra. I'm tempted to suggest we call his bluff. If he doesn't do his normal routine, his film will not open as well and his brand will appear diminished and he will—in fact—be [f—king] himself because we have his next 2 immediate films. And then there's the social media precedent we're setting … especially in light of the fact that Channing is at the same agency.
G/O Media may get a commission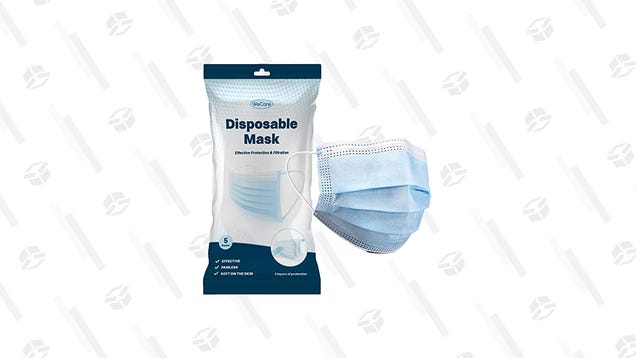 WeCare Disposable Masks With Elastic Earloops- 5 Pack
As someone who's familiar with Hart's Twitter account, it's interesting to note that he's quite active when it comes to promoting his movies. Well, let me rephrase that: the person who tweets from his account is quite active when it comes to promoting a Hart movie. Such is the case for his upcoming movie The Wedding Ringer. Hart's Twitter account has been promoting the movie for the last few weeks. And who knows, maybe he has a really good social media employee, and he needed the extra money for his or her salary?
Sony executive apologizes for leaked email with racial overtones about President Obama.