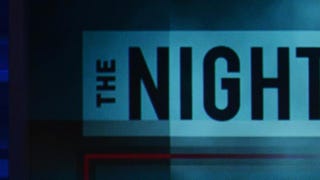 Larry Wilmore's newly launched talk show, The Nightly Show With Larry Wilmore, is already making headlines, and it's only been a week. Wilmore, who never bites his tongue, took on the controversial topic of Bill Cosby and the looming allegations of sexual assault and drugging.
"We'll ask the question, did he do it?" Wilmore said from the jump. "The answer will be yes."
Larry Wilmore is my spirit animal.
Wilmore took into consideration the main point that people seem to be missing: He wanted to know why people were so eager to dismiss the accusations made by the women.
"Is it just because they're women? Because I would say enough have come forward. The current tally stands at 35 women. How many more do we need?" Wilmore asked. "That's like if Bill Cosby drugged and raped every U.S. president from George Washington to John. F Kennedy." 
But the pièce de résistance of Wilmore's second show came during the panel discussion, when he basically shut down one of his panel guests, comedian Keith Robinson, who thinks the world is being too hard on Cosby.
"This is the court of public opinion, and this is my show. That *bleep* did it. … The proof is common sense, for Christ's sake," Wilmore said. "We don't have to turn off our brain just because the law says we're not supposed to make assumptions."
And there you have it. Wilmore has officially started his reign as the king of late-night television.