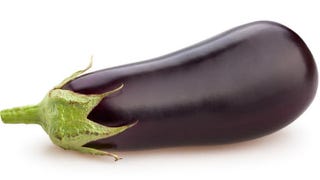 Lamar Odom apparently needs to sell some books. Fresh off the TMI news that the embattled baller's memoir reveals he's bedded over 2,000 women, reports now say the book also details the um, lengths, he went through to pass his drug tests in 2004.
People Magazine was given exclusive excerpts of Odom's book, Darkness to Light, and shared new revelations on Friday. The book's pages describe the moment the NBA champion was told he'd made it onto Team USA for the Olympics in Athens, Greece:
"[T]he joy of being named to the twelve-man roster quickly turned to anxiety when Olympic officials informed me that I would have to pass a drug test before officially joining the team ... [I got a] call from USA Basketball that a drug tester would be coming to my house in a few days to administer the screening ... There was absolutely no way I was going to pass. I'd been smoking weed every day that summer. Panic set in."
Odom knew that flushing his body with sports drinks or any other stoner fable wouldn't work with Olympic-level testing. So instead, he went straight for the big guns.
According to People:
"We started googling 'fake penises' and studied different ways to beat a drug test," he writes. "After an exhaustive search we ordered a giant, rubber, black c[ock] to arrive the next day."

And when the official tester arrived at Odom's home to administer the test, the NBA champion was prepared, recruiting his drug-free trainer "to urinate into the reservoir of the phallus, which was hidden in the balls," he writes.

..."He handed me the rubber penis and left the bathroom as I strapped it on," Odom writes about his trainer.

The NBA security official then entered the bathroom and watched from two feet away as Odom squeezed out his trainer's pee from the prosthetic.

"I unzipped my pants and carefully slid the fake penis through the zipper hole. To get the pee to come out of the tip, I had to squeeze the shaft repeatedly."

Although Odom admits in his book that he "was paranoid it wouldn't work," he passed the test after he handed the official the warm cup of his trainer's urine.

"He stuck a thermometer in the cup to gauge the temperature … satisfied that the pee was mine, and said, 'Welcome to Team USA,' " Odom writes.
When it came down to game time, Odom averaged 9.3 points and 5.8 rebounds for Team USA, but the team (also comprised of LeBron James, Dwayne Wade, Carmelo Anthony, Tim Duncan, and Amar'e Stoudemire) fell short of expectations. Many call the 2004 Olympic team the most disappointing in USA basketball history. They came in third place with a Bronze Medal.
In addition to his Olympic tales, Odom's memoir also explores other personal transgressions, including being a self-described sex addict and drug addict.
"I'm still an addict," he writes in his book. "I still struggle … [But] I will not go into the darkness. Ever again."
Darkness to Light is available May 28.