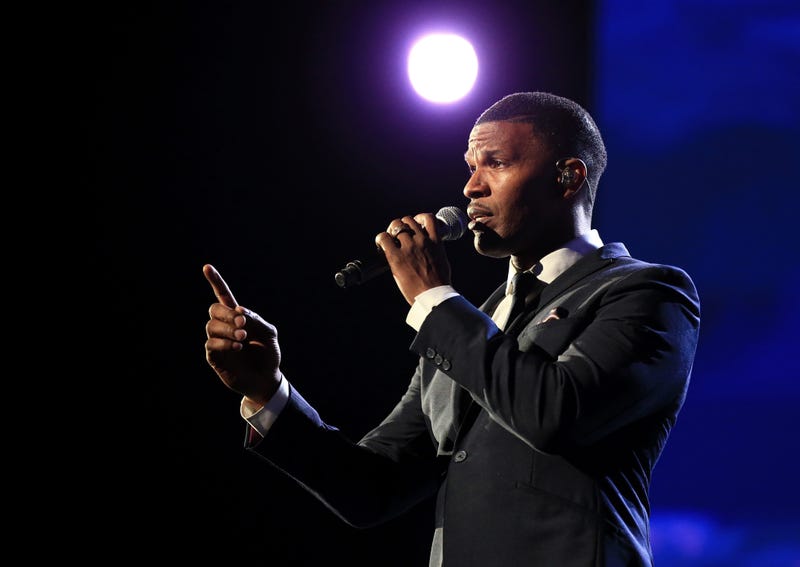 Jamie Foxx is making behind-the-camera moves. The actor is currently slated to executive-produce a limited series about Marvin Gaye. Foxx is teaming up with Suzanne de Passe and Madison Jones of de Passe Jones Entertainment for the series, and it will be shopped to digital and network outlets.
"I've been a huge fan my whole life. His brilliance in music, unparalleled," said Foxx. "Marvin Gaye's story has always fascinated me."
Marvin Gaye's son, Marvin Gaye III, will serve as executive producer of the series, according to the Hollywood Reporter.
"This project will be a powerful and definitive telling of Marvin Gaye's life story," said Gaye III.
Many people have attempted to bring Gaye's story to television and the big screen, but not too many have received the blessings of Berry Gordy, who also mentored de Passe.
"Marvin was the truest artist I have ever known," said Gordy. "I am confident that this is the right team to bring his story to the audience in an authentic and compelling way."
De Passe, who is no stranger to producing movies about Motown artists, is working on getting the rights to Gaye's music from Sony.

"We've been involved in a number of attempts to get this done, and now that we've been able to marshal all the forces, and Jamie's come on board as a partner, we're excited to get going," said de Passe.
It'll definitely be interesting to see who they pick to play Gaye.