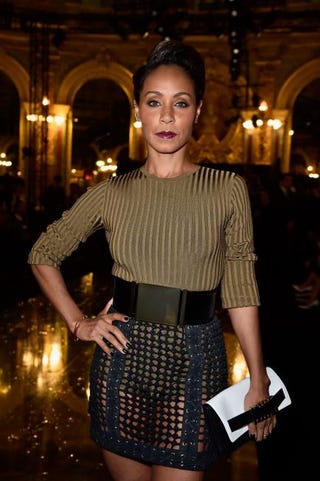 From Fish Mooney to legal briefs: Jada Pinkett Smith is heading back to TV in a new ABC legal drama called Murder Town. 
According to Variety, the series will follow Smith's character, a woman who becomes Wilmington, Del.'s first black district attorney. But in the fashion of television legal dramas, of course, there's tons of drama. From a secret about her murdered husband to a racially charged case that rocks Wilmington, it definitely sounds as if Murder Town will just fit right in with the likes of How to Get Away With Murder. 
Pinkett Smith not only will star in the series but also will executive-produce it. 
Since Pinkett Smith's fans recently bid farewell to her Gotham character, Fish Mooney, it's good seeing a black actress working in Hollywood.