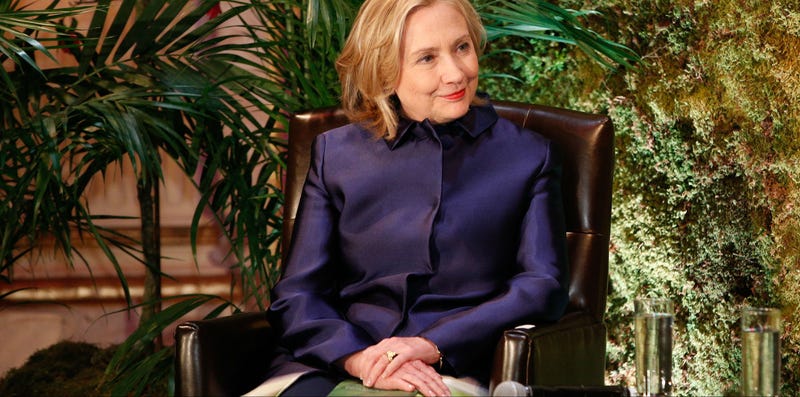 (The Root) — Former first lady, senator and Secretary of State Hillary Clinton joined Twitter on Monday. She may be a little late, but in her defense, she's been busy managing foreign affairs and whatnot.
With just one tweet, Clinton has nearly 100,000 followers, but it was her bio that really knocked Twitter off its feet. It reads: "Wife, mom, lawyer, woman & kids advocate, FLOAR, FLOTUS, US Senator, SecState, author, dog owner, hair icon, pantsuit aficionado, glass ceiling cracker, TBD."
And with that, Hillary Clinton won the Internet. Take a look at a bit of the reception below.
Tracy Clayton is a writer, humorist and blogger from Louisville, Ky.