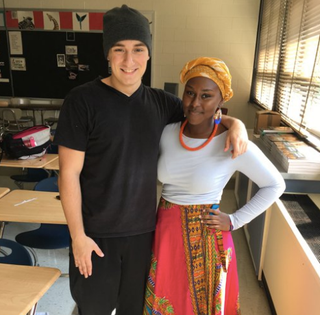 A high school student in Silver Spring, Md., made a huge statement with his Culture Day costume. Some might just see 17-year-old Josh Welch as dressed in all black, but Welch was dressed as a thief.
"Dressed like a thief for culture day bc white people steal everyone else's culture," Welch tweeted.
With over 37,000 retweets, Welch's costume caught a lot of people's attention.
"Being a huge advocate for social justice, I was excited to come to school and participate in some grassroots activism," Welch told BuzzFeed.

https://twitter.com/jmed_c/status/783682817452408836
https://twitter.com/kuzasix/status/783677781070778368
Seems as though some white people lack nuance but are never lacking when it comes to white tears.