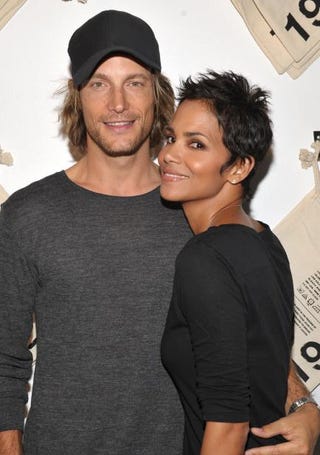 Halle Berry is at war with her ex Gabriel Aubry, and this time it has nothing to do with money. On Monday Berry's attorney Steve Kolodny appeared in court on behalf of his client because Berry wants Aubry to stop straightening and highlighting their 6-year-old daughter Nahla's hair.
https://twitter.com/Michell54755138/status/535774672726392832
According to TMZ, Berry fears that Aubry is trying to make his daughter look whiter because he doesn't want her to look African American. Previously, Berry has stated that her daughter is black because Berry believes in the "one drop" rule. 
"But I feel like she's black. I'm black and I'm her mother, and I believe in the one-drop theory," Berry said in an interview.
If what Berry states is true, one might assume that Aubry, who is French Canadian, would have recognized Berry's views on race before procreating with a woman who identifies as black.
After a lot of back and forth, the judge ruled that both Aubry and Berry must keep their daughter's hair in its natural state.