Draymond Green learned a valuable lesson Sunday when it comes to Snapchat. See, what had happened was, Green's two-tone penis is now floating around social media all because of his flagrant Snapchat habits.
Apparently the Golden State Warriors star was sending a penis pic to a person on Snapchat but accidentally posted it for the world to see. I'm still trying to erase the visual from inside my head. At first, Green said he was hacked.
But, of course, that turned out not to have been the case, and eventually he 'fessed up to the photo.
G/O Media may get a commission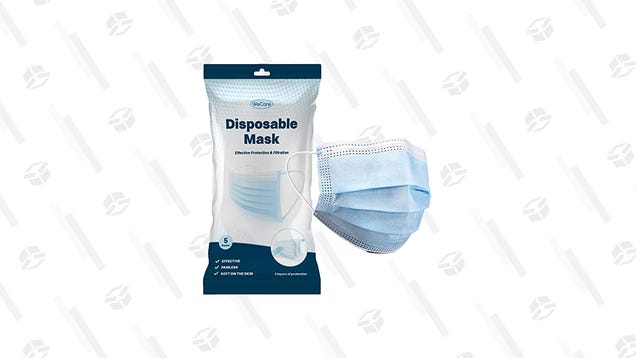 WeCare Disposable Masks With Elastic Earloops- 5 Pack
No, we're not. We're not all sending out penis pics over Snapchat. Do better, Draymond. Do better.