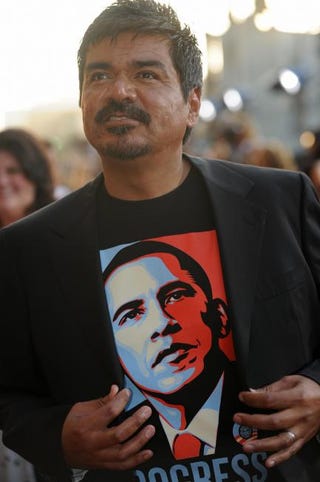 While Prince's family works to figure out the singer's estate, they're cut off from the finances they were used to. But Prince's longtime friend George Lopez has given members of the family a helping hand with some financial assistance.
According to Access Hollywood, Lopez gave Prince's half-brother Alfred Jackson and the late singer's other siblings $20,000 to cover living and travel expenses.
"[George] doesn't want a penny back," a source told Access. "Prince called George his friend." 
Although Lopez didn't provide an official statement about the donation, he did retweet the report from Access Hollywood, seemingly verifying its validity.