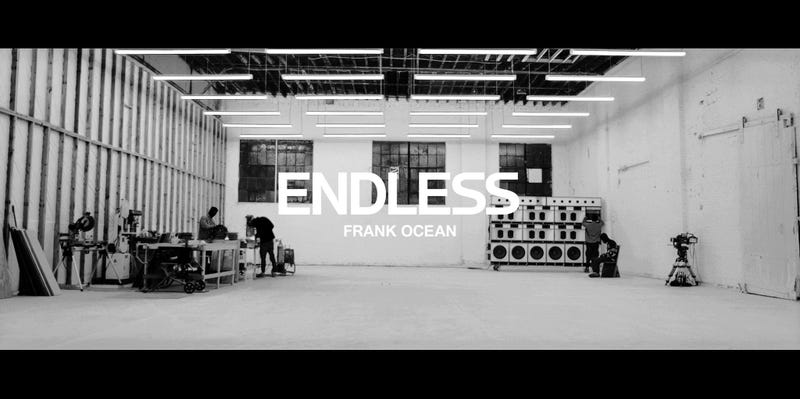 Frank Ocean started off his Thursday night by live-streaming the construction of some steps and new music. His fans quickly pointed their web browsers here. And after about an hour, the much anticipated album was released on Apple Music.
Endless is a 45-minute visual album that people assumed would be named Boys Don't Cry. And even those close to the R&B singer were able to keep it under wraps.
Ocean stans couldn't be more pleased:
The track list is as follows:
1. "Device Control" (written by Wolfgang Tillmans)
2. "At Your Best (You Are Love)" (The Isley Brothers Cover)
3. "Alabama"
4. "Mine"
5. "U-N-I-T-Y"
6. "Ambience 001: 'In a Certain Way'"
7. "Commes Des Garcons"
8. "Ambience 002: 'Honeybaby'"
9. "Wither"
10. "Hublots"
11. "In Here Somewhere"
12. "Slide on Me"
13. "Sideways"
14. "Florida"
15. "Deathwish (ASR)"
16. "Rushes"
17. "Rushes To"
18. "Higgs"
Click here to listen now.