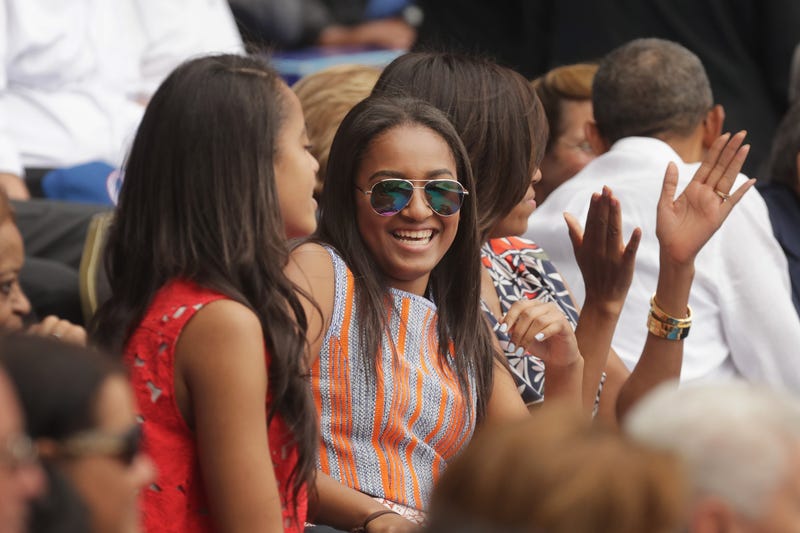 President Barack Obama hit the campaign trail with Hillary Clinton on Tuesday, and during his speech, he left people wondering about one thing.
Does Sasha Obama really tweet?
Now, we all know, back in 2013, Michelle Obama bluntly told Barbara Walters that she wasn't into her daughters using social media.
"I still am not a big believer in Facebook for young people … particularly for them, because they're in the public eye," the first lady said. "Some of it's stuff they don't need to see and be a part of. … So we try to protect them from too much of the public voice."
But during his speech Tuesday for Clinton, the president let it slip that at least one of his daughters was on social media.
"Everybody's got an opinion, but nobody actually knows the job until you're sitting behind the desk," he said with regard to the current political climate and a hit at Donald Trump. "Everybody can tweet, but nobody actually knows what it takes to do the job until you've sat behind the desk. I mean—Sasha tweets, but she doesn't think that she thereby should be sitting down at the desk."
Of course, the internet went searching for Sasha's Twitter account. But if she's like any of the teenagers I know, she has already sworn her small circle of friends to secrecy and has probably changed her name about five times already. If she does tweet, so what? She's a teenager. It's what they do.