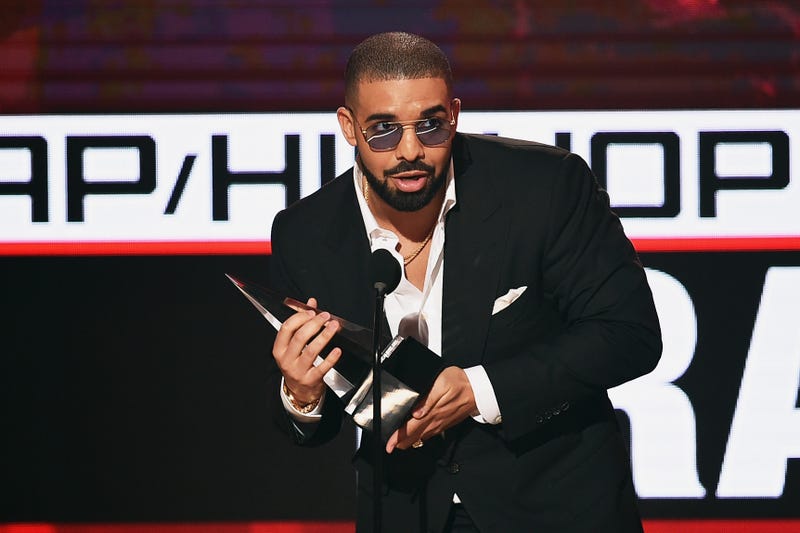 Although Drake was nominated for a record-breaking 13 nominations at Sunday night's American Music Awards, the Canadian rapper took home only four awards. But it wasn't his acceptance speeches that had people talking, but an Apple commercial that showed off his dance "skills."
In the ad, Drizzy is in the gym working out, but instead of working out to hard-core music, he throws on Taylor Swift's "Bad Blood."
The commercial is similar to a recent Swift Apple ad in which Swift sings to Drake's "Jumpman" and then hilariously falls off a treadmill.
Watch Drake's mean two-step below:
I'm still not subscribing to Apple Music.