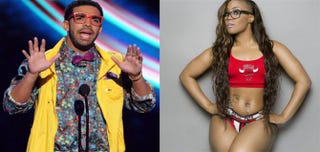 Drake is infamous when it comes to rapping about his trysts with strippers, but one Houston stripper's allegations against the rapper have reportedly launched a police investigation.
According to TMZ, a stripper who goes by the name Jhonni Blaze told Houston police that she had sex with Drake once and that he started threatening her when he thought she would go public. Blaze says she received angry texts from the rapper-singer and that members of his entourage even came to her house and threatened her life.
The Houston Police Department verified that there was an investigation, but the HPD only cited the other party involved as being a "possible celebrity." Drake's representatives deny the accusations.