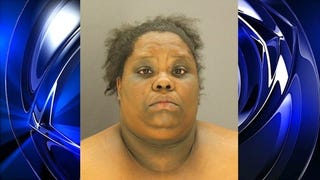 A Dallas toddler drowned in a pool, and police say it happened while her caretaker sat nearby reading Facebook on her phone.
Three-year-old Kanyce Giddings was in the care of a family friend, 37-year-old Kariasa Thomas, on June 22 when she drowned in the pool of Thomas' apartment complex as Kanyce's three siblings and Thomas' 16-year-old-daughter swam. According to the arrest warrant, Thomas was lounging in a chair just a few feet away, having told the toddler to stand on a step in the water. Thomas said that she spent approximately 15 minutes checking Facebook and playing with her pet pit bull.
After a security guard approached the group to tell them that the pool was closed, Thomas was initially unable to find the child. Her body was soon discovered, however, lifeless. Attempts to revive Kanyce were unsuccessful. Thomas was arrested on Aug. 2 and charged with reckless injury to a child.
Read more at the Dallas Morning News and CBS DFW.
Tracy Clayton is a writer, humorist and blogger from Louisville, Ky.