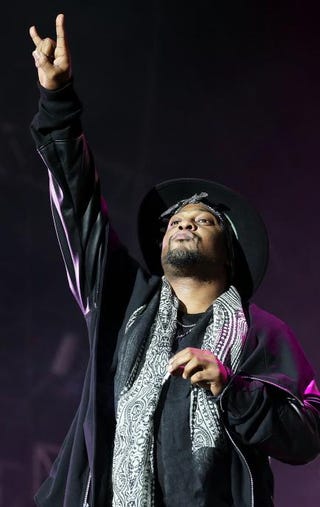 Right before 2014 ended, soul singer D'Angelo dropped a surprise on everyone when he released his album Messiah. Fourteen years had passed since the Virginia native released an album, so when a new one finally arrived, sighs of relief could be heard when people realized it was a masterpiece.
What has also been a long time coming is a television appearance by the singer. But that's all about to change, courtesy of Saturday Night Live. According to People magazine, the crooner will appear as the musical guest on the sketch-comedy show on Jan. 31.
Although SNL is notorious for its horrible sound, hopefully the show will be able to give D'Angelo and the Vanguard (his band) the justice they deserve when it comes to their live performances.