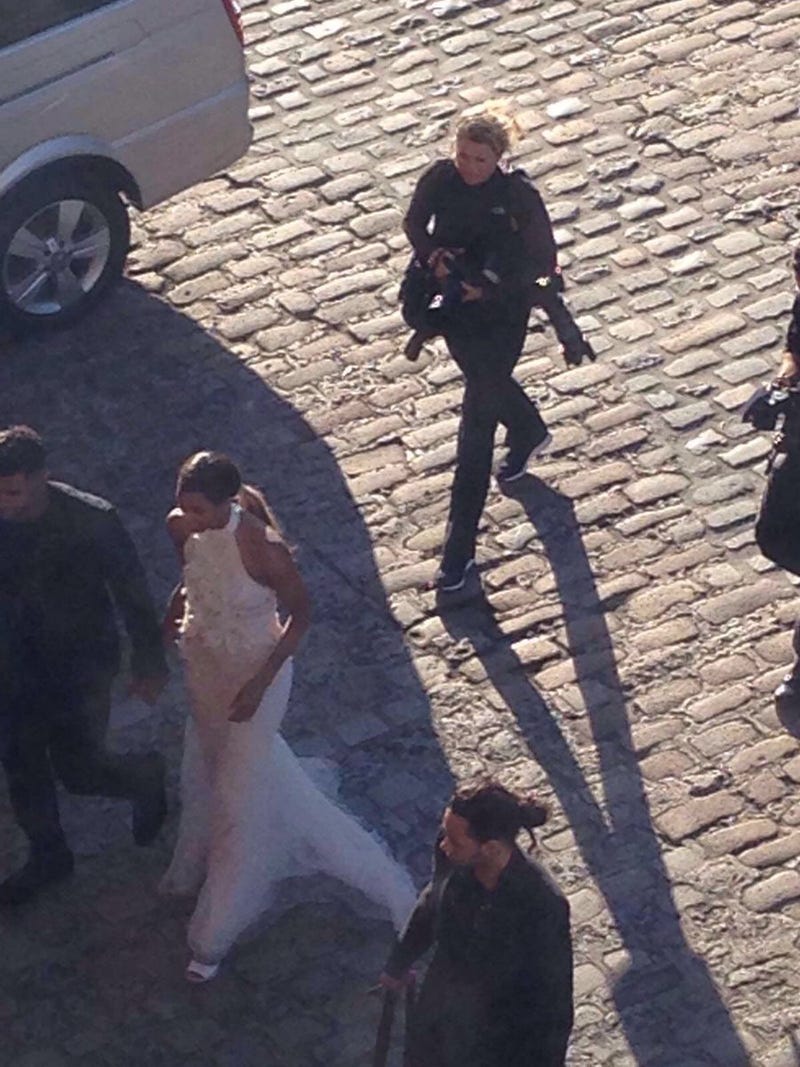 So long, celibacy!
Ciara and Russell Wilson are reportedly getting married later this week. The couple, who got engaged earlier this year, are in England, and although reps confirmed to ET that they didn't get married Tuesday, other sources say the wedding is happening this week.
According to US Weekly, photos taken by a Twitter user staying in the same hotel were of the couple's wedding rehearsal. The site says the 100 guests invited to the castle wedding include Lala Anthony, Kelly Rowland and Serena Williams, all of whom will be part of the bridal party.
News of the upcoming wedding comes on the heels of a deposition being released from Ciara's defamation lawsuit against her ex, Future. In the deposition, Future admitted to tweeting about Ciara in a not-so-kind way, as well as to lying about the supposed $15,000 in child support he was paying her a month.
Last week, in an interview with Rolling Stone, Future spoke about his custody battle with Ciara: "I can't even think about it. I never imagined my life would be like that: 'I'm going to sue you and take away from you.'"

"I'm attached to you," he said, addressing Ciara directly. "If you're happy, I'm happy. You're connected for life. I don't want you to go through this [s—t] and for it to come back on my son, my kid. I want you to be in the best situation."
Well, apparently the best situation for Ciara is happening this week.