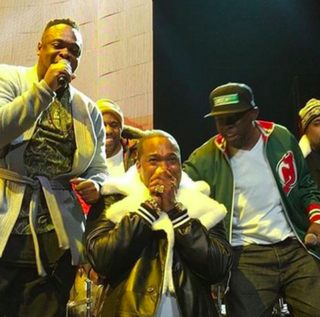 Editor's note: This article contains social media posts that some may find offensive.
Since the death Wednesday of A Tribe Called Quest's Malik "Phife Dawg" Taylor, various people in the hip-hop community have posted tributes to the late rapper. But one tribute stands out in the crowd, and it comes from Taylor's longtime friend Busta Rhymes, former member of Leaders of the New School. 
Busta's tribute, which was posted on Instagram, had to do with him being reunited with ATCQ during Hot 97's Hot for the Holidays concert in December 2015. During the concert, Leaders and ATCQ performed their hit "What's the Scenario." 
At the end of the song, Busta was on his knees in tears.
Take a look back at what started it all.
RIP, Phife.