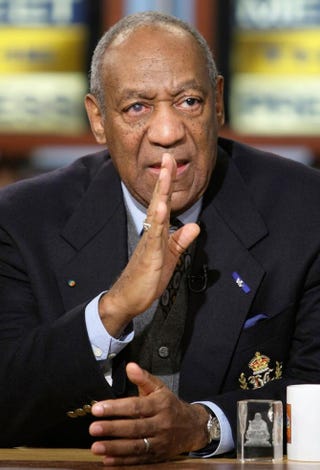 Over the last year, more than 40 women have come forward with similar stories about being sexually assaulted and drugged by Bill Cosby. The women have shared their stories with various magazines and through press conferences and interviews, but on Thursday night, A&E will air an hourlong special featuring interviews with dozens of Cosby's accusers. Cosby: The Women Speak will also include actress Louisa Moritz, publicist Joan Tarshis and model Beverly Johnson.
According to The Wrap, the program will chronicle Cosby's downfall, including the sexual assault and drugging allegations reignited by comedian Hannibal Buress. During the special, the women will tell their stories, why they felt the need to come forward and how they've been dealing with the backlash from not only Cosby but also public opinion.
Cosby, 78, and his attorneys have adamantly denied any wrongdoing when it comes to the accusations made by his accusers. But when over 40 women share the same story, it's hard to believe the one man who's the common denominator for all of them.
Cosby: The Women Speak airs at 10 p.m. ET Thursday, Sept. 17, on A&E.