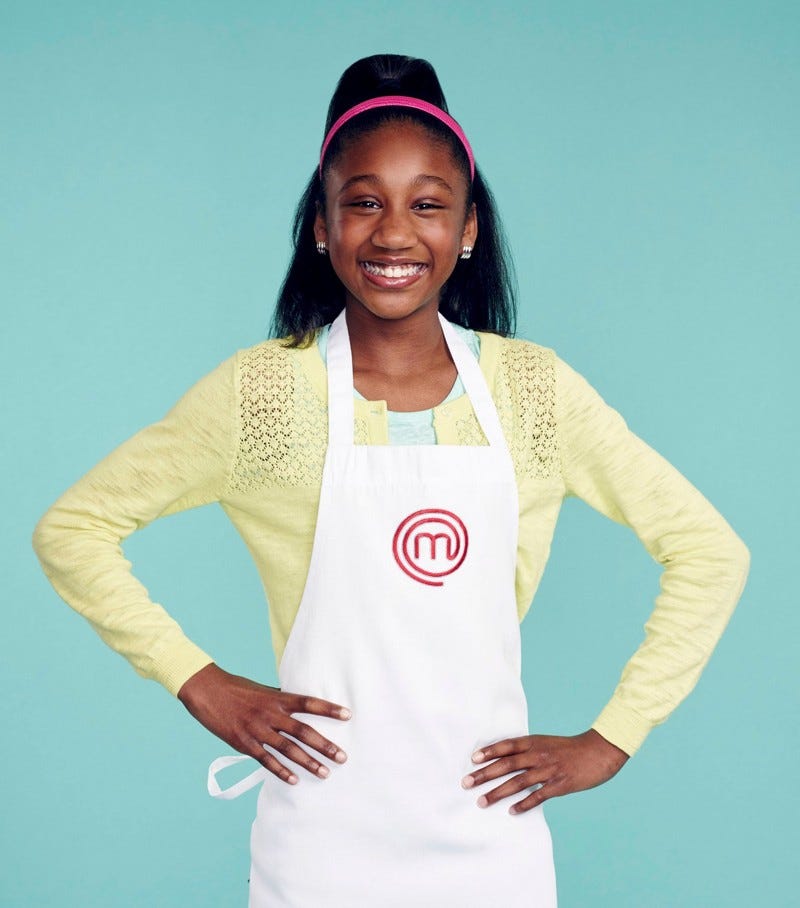 MasterChef Junior crowned a new champion Thursday night, and she's a 12-year-old student at Atlanta's renowned Ron Clark Academy. Jasmine Stewart, a sixth-grader, took home the MasterChef trophy as well as a $100,000 grand prize.

"This is the biggest moment of my entire life. Who would ever think a little girl from Milton, Ga., would ever win MasterChef Junior?" Jasmine said.
"Some of the highlights of the show was winning, of course," Jasmine told the Atlanta Journal-Constitution. "But I did love it when I got an apron. I never thought I would even make it on the show, let alone be getting an apron and get to wear it."
Jasmine's winning food creations included a molten lava cake and a rack of lamb over beef and pork, which celebrity chef Gordon Ramsay called "breathtaking"; a scallop-and-white-fish appetizer with a green papaya salad; an entree of lobster tail and coconut curry; and, for dessert, a sticky rum cake with pineapple chips.
We can't wait to see how Jasmine's school welcomes her back!