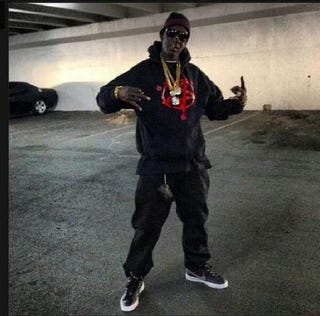 Darnell "Crunchy" Black of Three 6 Mafia is now a wanted man after failing to appear for two domestic violence charges and a drug-possession charge. Last March Black was arrested after allegedly beating up his fiancee in a hotel room. According to TMZ, the unnamed fiancee locked herself in a bathroom to prevent the rapper from beating her.
Black, whose popular song "It's Hard Out Here for a Pimp" won an Oscar in 2008, was arrested and jailed on domestic violence and drug-possession charges after cops say they also found cocaine on him.
This past November, Crunchy skipped his court date, and this week a warrant was issued for his arrest.