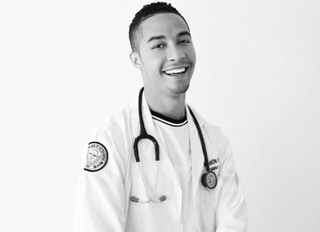 He was a doctor by day and had aspirations of becoming a singer, but Dr. Brandon Rogers' journey was cut short after he lost his life in a car accident in Maryland over the weekend.
Rogers was an upcoming contestant on America's Got Talent and blew people away with his Boyz II Men renditions that he had previously posted on social media:
Boyz II Men sent out their condolences to the singer's family on Facebook after learning of Rogers' death.
According to TMZ, Rogers' episode is supposed to air in a couple of weeks, but the producers are not sure of their plans going forward.