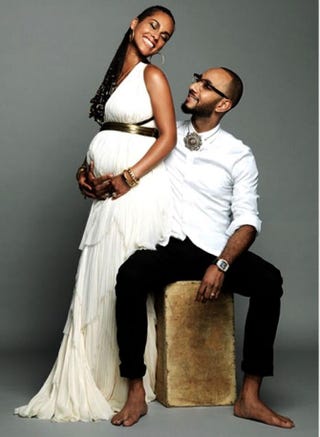 Alicia Keys and her husband, Swizz Beatz, are expecting their second child together. The Grammy Award-winning singer made the announcement via her Instagram account by posting a picture of her baby bump.
Alicia and Swizz are the parents of a son, 3-year-old Egypt, and are celebrating their fourth wedding anniversary.
"Happy Anniversary to the love of my life @therealswizzz!!" the singer wrote. "And to make it even sweeter we've been blessed with another angel on the way!! You make me happier than I have ever known! Here's to many many more years of the best parts of life!"
Yesha Callahan is editor of The Grapevine and a staff writer at The Root. Follow her on Twitter.
Like The Root on Facebook. Follow us on Twitter.