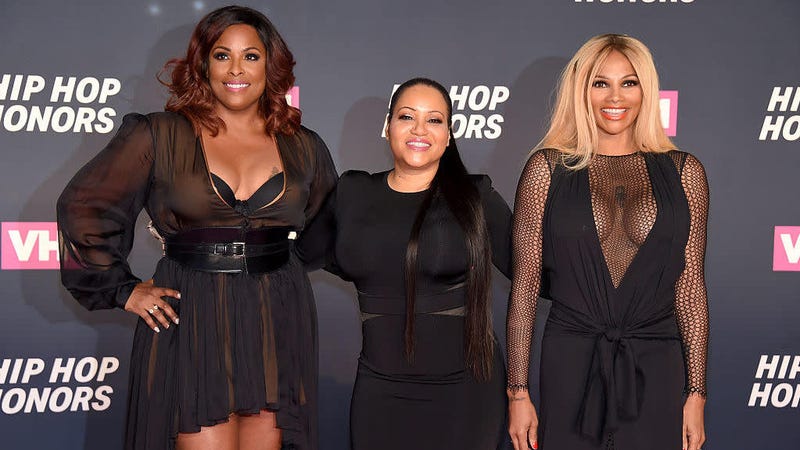 After more than 30 years and countless hit records, DJ Spinderella has apparently been kicked out of Salt-N-Pepa. The legendary DJ announced the news on Instagram Thursday (May 2), stating she was fired via email back in January. This announcement of Spinderalla's firing comes as a shock to many fans; the group is set to go on the New Kids On The Block Mixtape tour starting in May, and Spinderella's announcement was also made one day after the premiere of Ladies Night, a BET docuseries that follows the group as they prepare for their Las Vegas residency.
"I'm deeply saddened to share with all the #SaltnPepa and #Spinderella fans that I will not be performing on the #NKOTB Mixtape Tour," Spinderella wrote. "Despite my participation in promoting the tour and being highly publicized as one of the acts, in January 2019 I received a 'termination' email from #SaltnPepa excluding me from performances with the group. It was my expectation, after making that decision, that they would also take responsibility for sharing the news with the public and other affected parties. It has been months now with no mention. Out of love for my fans and a commitment to upholding a standard of professionalism, I've taken it upon myself to let everyone know."
Born Deidra Roper, Spinderella is actually the second deejay to bless the turntables for Cheryl "Salt" James and Sandra "Pepa" Denton. The group's original DJ in the mid 80s was Latoya Hanson who was on the 1986 debut album Hot, Cool, & Vicious, but unseen in videos. Roper replaced Hanson within her first year on the job, amid allegations of Hanson "clashing personalities" with the emcees. Roper has since been widely known as the 3rd member of the classic all-girl group that's gone on to win several accolades including a 1995 Grammy Award for Best Rap Performance, the first for an all female rap group. There's been no word on why Roper was terminated.