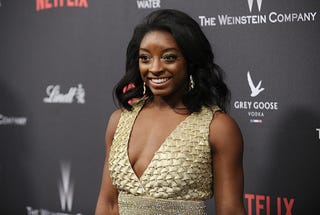 The latest cast of characters for ABC's Dancing With the Stars will include an Olympic gold medalist and a man known for wearing lots of gold.

Gymnast Simone Biles and actor Mr. T are slated to perform on the 24th season of the dance competition, though ABC has not officially confirmed.

Biles, who dazzled as a member of the U.S. women's gymnastics at the 2016 Summer Olympics in Rio de Janeiro, took home five gold medals, including individual golds in the all-around, vault and floor-exercise events.