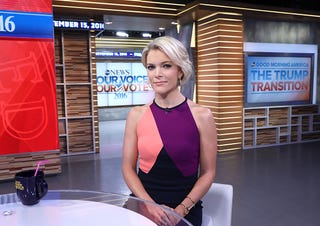 In their groveling assent to the "people of the country who are so forgotten"—you know, real Americans—NBC is reportedly contributing its own special brand of self-interested racism to the culture by keeping daytime TV and news as white as it wanna be.

You would have thought, after the MSNBC debacle when the network tried (and failed) to shut down the indomitable Melissa Harris-Perry in order to elevate disgraced journalist Brian Williams, that they would've learned.
Yet NBC News is at it again by bringing the woman who swears that both Santa and Jesus are white, Megyn Kelly, over to daytime to knock Al Roker and Tamron Hall's show off the air.