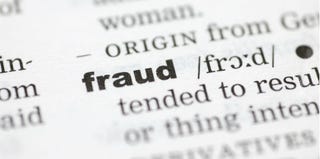 A Tampa, Fla., woman who used stolen Social Security numbers to file fake returns has been sentenced to 21 years in prison after daring authorities on Facebook to catch her, the Daily Mail reports. Rashia Wilson, 27, who pleaded guilty to wire fraud, aggravated identity theft and being a felon in possession of a handgun, was caught after police staked out her and her accomplices in a two-year sting called "Operation Rain Maker," which also involved the Internal Revenue Service, the Secret Service and the U.S. Post Office.
On her Facebook page, Wilson bragged about her exploits, referring to herself as the "queen of IRS tax fraud" and writing, "if U think indicting me will B easy, it won't i promise U!" She is believed to have stolen about $20 million.
A psychologist testified that Wilson's bragging and boasting online was consistent with bipolar disorder, which she was diagnosed with at the age of 14.
Read more at the Daily Mail.
Tracy Clayton is a writer, humorist and blogger from Louisville, Ky.